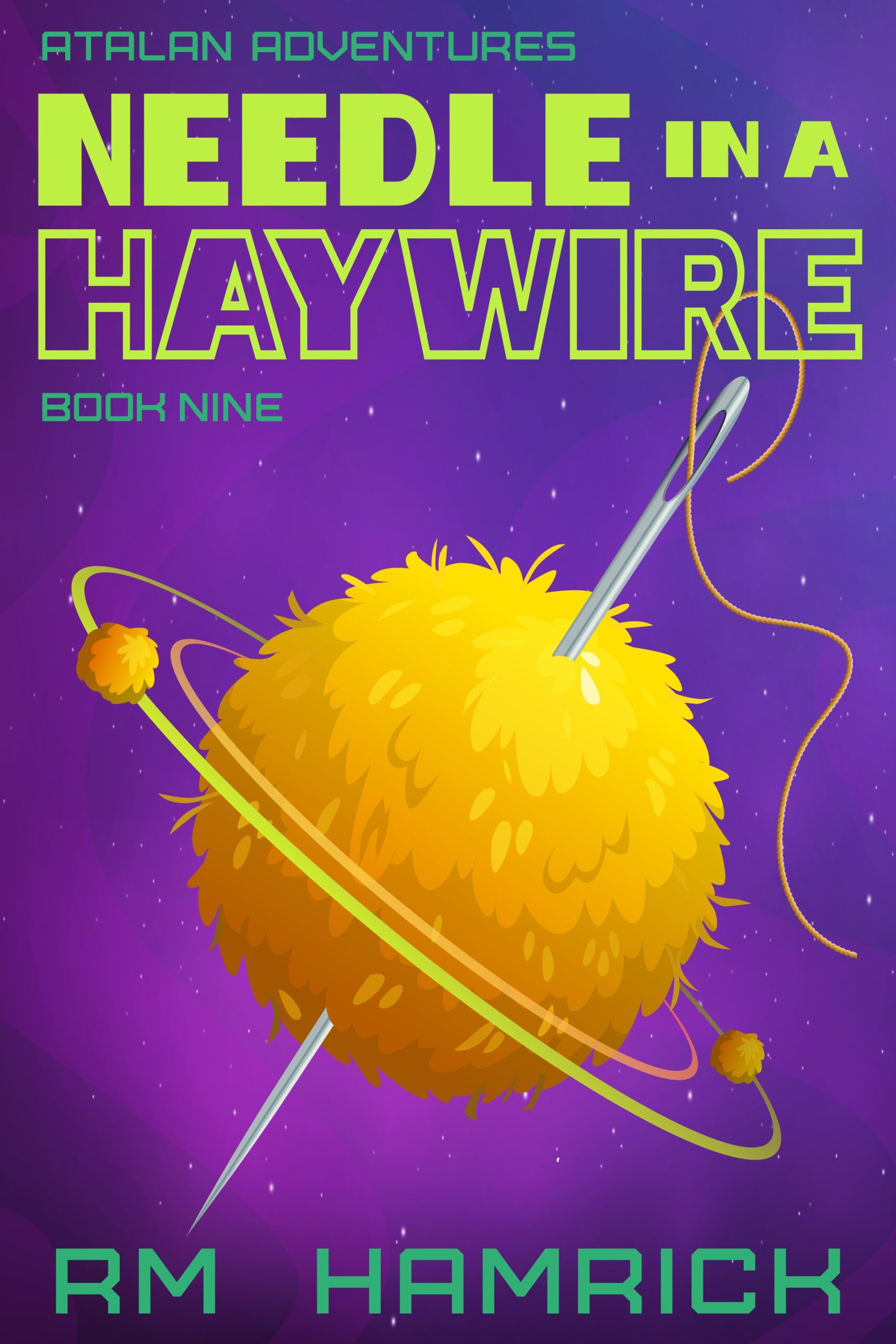 Welcome to the jungle. We got fun and games.
With the destruction of Instant Transport!™, jobs are plentiful for the Atalan and its courier crew. However, they still have a nagging feeling there's a crew out there, just like them, that needs their help: The Needle sent out a distress signal before falling off the face of the galaxy.
When the other ship shows back up, it (rudely) fires upon them.
Both ships are forced to emergency-land on the same ivy-covered planet. The Needle possibly needs to be rescued (again). Since the Atalan crew are suckers, they set off to do that very thing.
Things aren't all what they seem on the Needle. Whatever has taken over there is now taking over the plants on the planet. Soon, it sets its sights on the Atalan. What is it, and is it Tarke's fault?
"They don't know," and "Most likely," respectively.
Completing a third trilogy, Needle in a Haywire features pharmaceutical drug empires, plants that are both venomous and poisonous, and conveniently placed machetes. Snag your copy before it grabs you. You're in the jungle, baby.