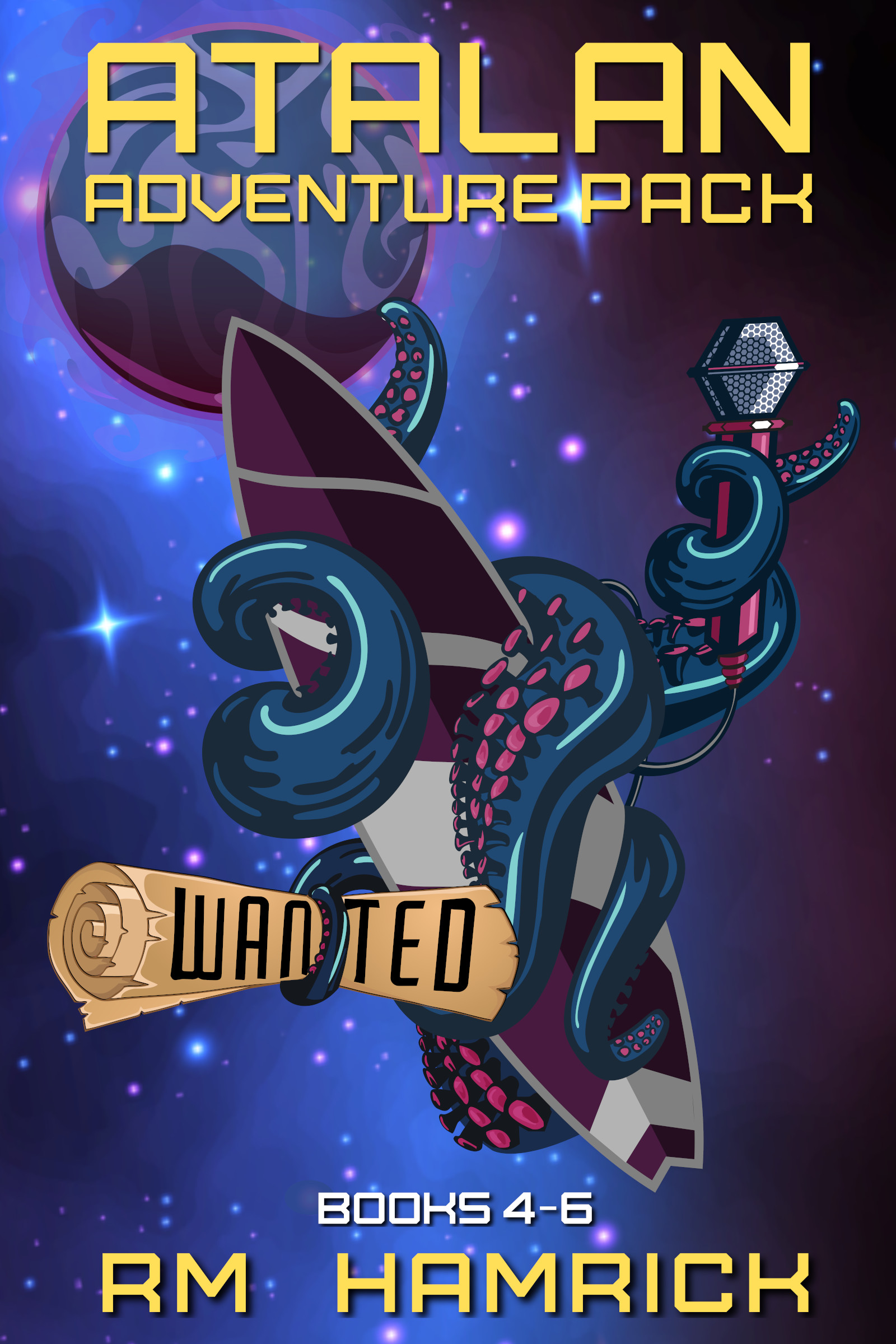 Turns out, owning a planet isn't as easy as it sounds.
When the crowd-funded planet Hephaestus doesn't qualify for membership in the Planetary Owners Association, it's suddenly open to many dangers—including unsanctioned music festivals and reality TV show bounty hunters.
The Atalan crew will have to shut down the tribute Pyre Festival, check in for the night at Hotel Beramuda, and sit through a bureaucratic origin story if they ever hope to get back to business as usual.
Who are they kidding? This is business as usual for the Atalan crew.
Continue the adventures of the color-me-stressed captain, an Earth widow hiding from her offspring, a second-in-command who actually has to do something, two psychic triplets, and everyone's book-crush, the tentacled mechanic.
Atalan Adventures Pack #2 contains novellas #4-6 in a handy digital parcel which is not quite as convenient as a compendium would be.
Invasive Festival Invasion
Captain Frankie and the crew must save their new planet from an invading music festival – preferably without using Frankie's most dangerous and nonsensical ability: X-ray vision.
Living It Up at Hotel Beramuda
With first mate Tarke at the helm, it's no surprise when they get stranded on the planet Beramuda, a magnet for struggling ships where stops for the night tend to drag on longer than anticipated.
Galaxy's Most Wanted
Frankie sharing DNA with THE GALAXY'S MOST WANTED isn't ideal. Neither is learning that the captain's adoption was not through official lines, but through Calligan Reincarnation Services. With her freedom in jeopardy, Frankie begins to wonder not only where she's from, but where she's been.
This space romp keeps rolling. Pick up your copy now.