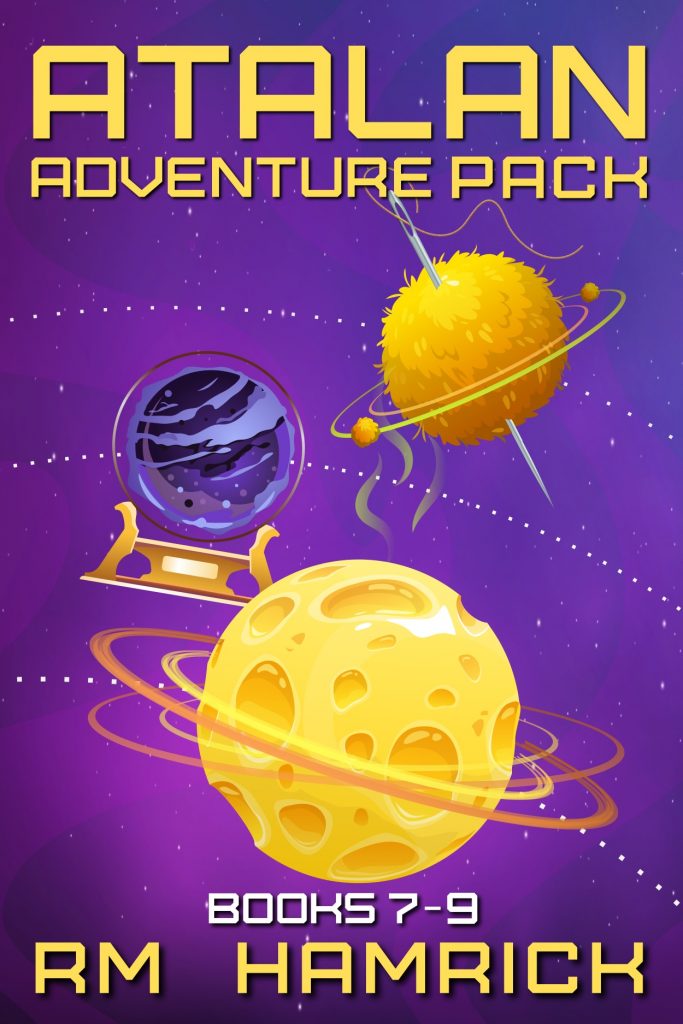 Use the Force, Tarke.
The entire crew of the Atalanta Empress ends up with more than they bargained for when first mate Tarke forces them into piracy and into some bad airspace.
And that's before she received a secret decoder ring and was named The Chosen One.
It's going to take the whole crew…and another crew…to untangle this mess and maybe change their destinies.
Atalan Adventures Pack #3 contains novellas #7-9 in one handy digital parcel.
Limburger 9000
The Atalanta Empress delivers the worst-smelling cheese in the galaxy, Limburger 9000. The problem is, no one wants it.
Destiny Stuff
Tarke is named The Chosen One. She's also marked tardy for a mission that would've changed the Atalan's destiny.
Needle in a Haywire
Crash-landing turns into a rescue mission on a planet with a venomous, poisonous propagating plant.
This space romp keeps rolling. Pick up your copy now.